Every year the Ecole Polytechnique de Bruxelles and the Ecole Interfacultaire des Bioingénieurs organize their employment forum. The Job Fair Engineers ULB has grown to be one of the best graduate-level recruitment events in Belgium. Each year 300 students come to meet over 100 companies over two days, all in a formal setting at the Solbosch Campus. Companies from all industry sectors have the chance to present their activities and find a match with the engineers to be of the Université libre de Bruxelles. Students look for both internships to complete during their master's program or full-time employments to kick off their professional career. PhD candidates also attend the event.
SERVICES
To satisfy the needs of many students and companies, the Job Fair Engineers ULB offers a variety of services.
The CV Books contain the curriculums of the students participating at the event. They allow the students visibility while giving the companies a first overview of the profiles they are potentially going to meet!
The Companies Book is the official event brochure. It includes sections dedicated to each participating company and is the core preparation tool for students. It is the chance for companies to give a captivating overview of what their field and their activities offer.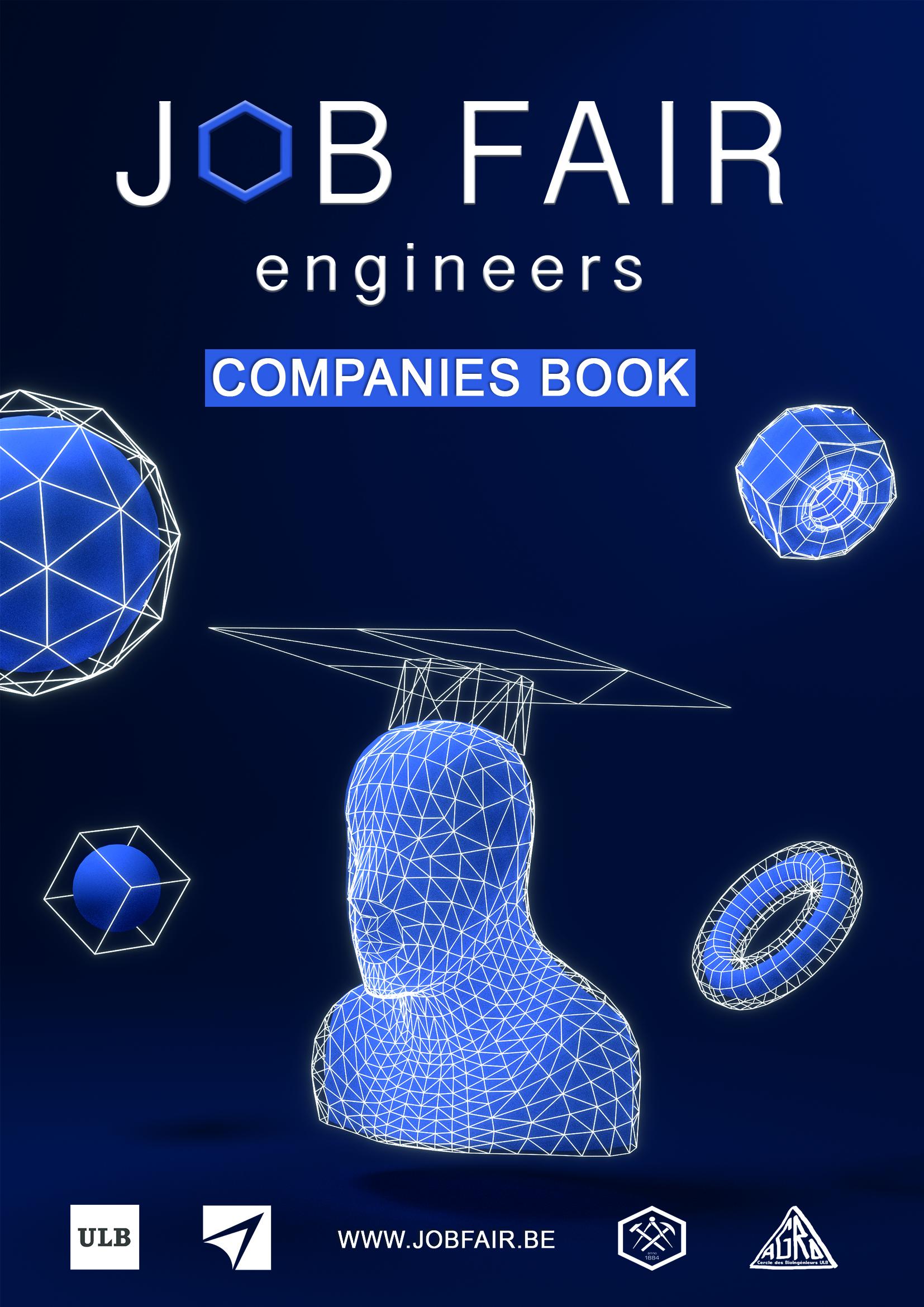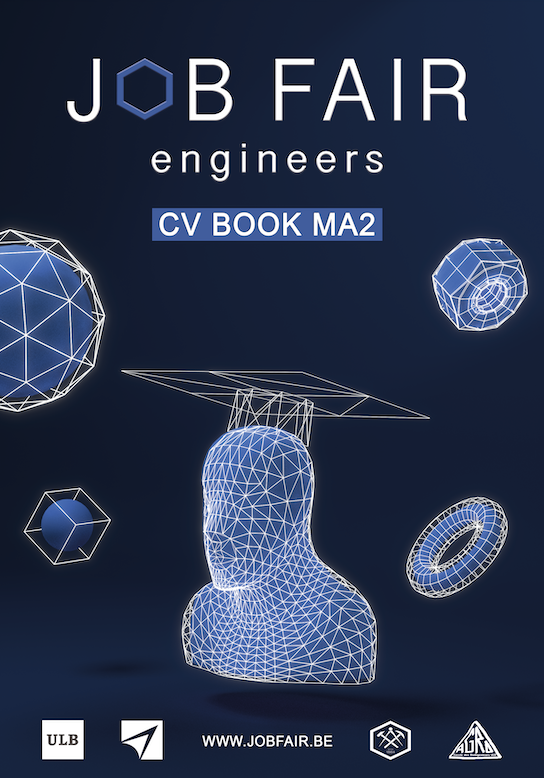 COMPANY SPECIFIC SERVICES
Companies might be interested in a few other services : our website comprises a CV database containing the curriculums of the students who will be participating to the next edition. Furthermore, we perform direct mailings or social media communications directly to students. You want to invite the future engineers from ULB to your own recruiting event? We can share it through our platforms and have it reach out to any specific branch and academic year you want to target! We also offer the possibility to hold workshops on the day of the event which allow for a first privileged contact with smaller groups of students.
STUDENT SPECIFIC SERVICES
All along the year we organize formative conferences to prepare students to their first encounter with the professional world. We also support the EnginEER your CarEER program of the school's Alumni which helps students find their way and the career path that fits them. Our website also has a Company database where all the information regarding the edition's attending companies can be found!
Both students and companies can find extensive information on our programs in the according
sections of this website which are both accessible after creating an account.
MASTERS
Civil Engineering programs
Most of the Civil Engineering programs from the Ecole Polytechnique de Bruxelles are part of the BruFacE program, meaning they are fully taught in English in collaboration with the VUB :
Bioengineering programs